Painting
Painting was a family affair. Here's Ellie working on the interior walls ...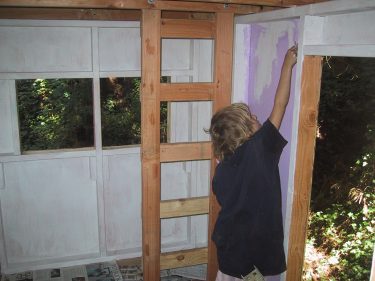 ... and Karin staining the exterior.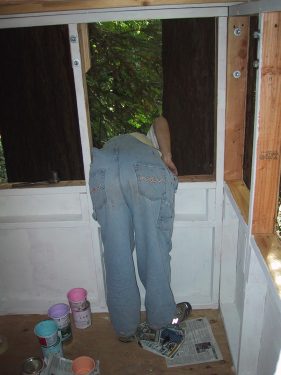 We wanted the treehouse to blend in with the surroundings, so we chose a redwood stain for the exterior.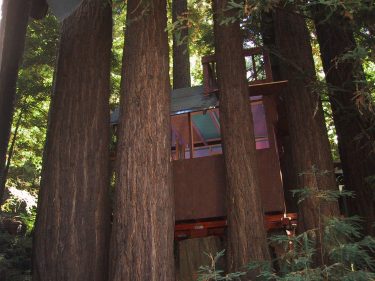 We let the kids choose the interior paint. I like to think of the result as Mondrian meets the Easter Bunny.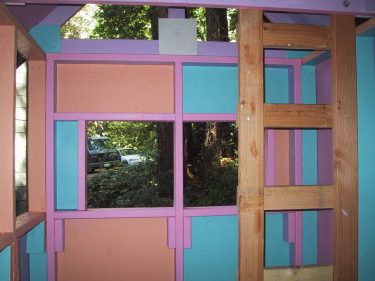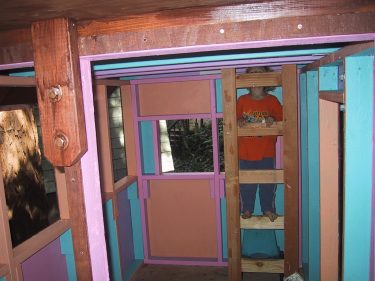 Figuring out which color to paint which square was an exercise in the four-color map problem -- theoretically possible, but challenging nonetheless.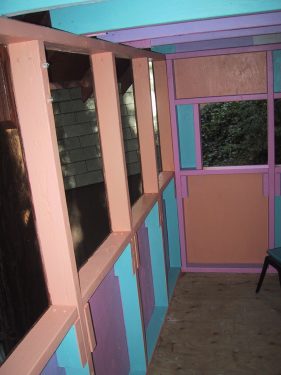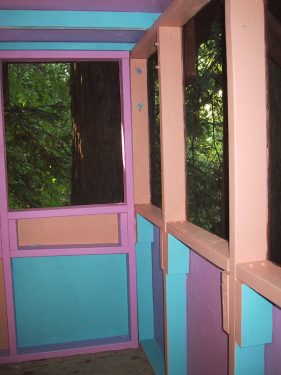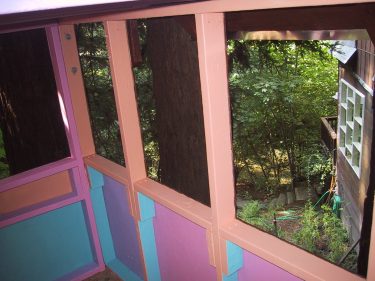 The paint scheme even continued on the ceiling.