Laying the foundation
Although the three stumps that form the foundation of the tree house were relatively flat, I still needed to even things out. I started with a handsaw and a chisel, but quickly ran to the hardware store for a chainsaw to cut deep grooves into one of the smaller stumps.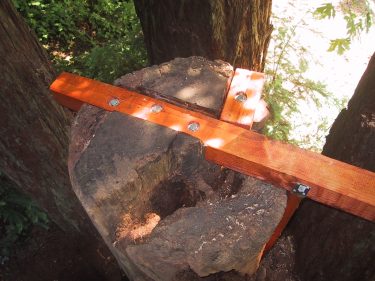 The chainsaw also came in handy while flattening the side of the other small stump. Its top was more rot than solid wood and I needed to add a vertical brace.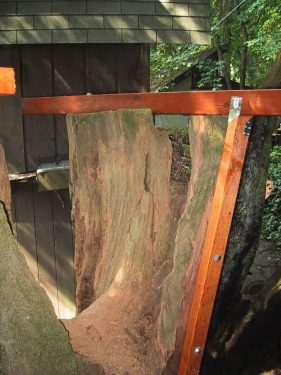 After a month and a half of intermittent work, I had a foundation that was level to within a quarter of an inch.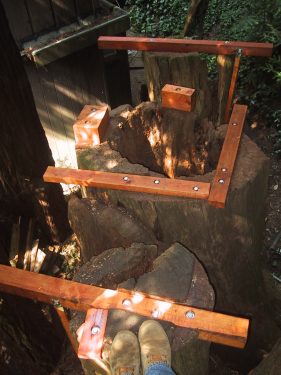 It was finally time for the fun to start, beginning with the floor joists.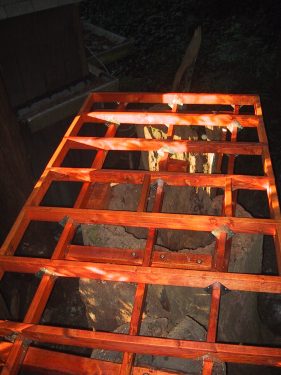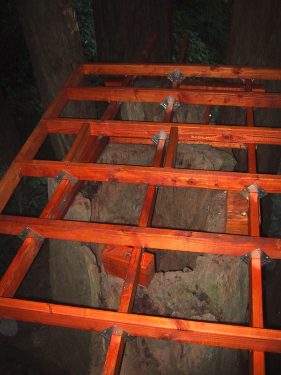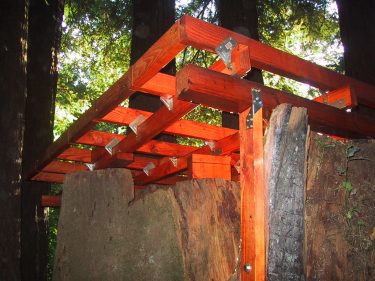 These included a frame for a trap door. This would allow me to add a ladder through the burned-out center of the main stump. (You'll be happy to know that the OSHA-approved safety footwear shown here is not what I used while wielding the chain saw.)