SFBC Vertical Practice
Ever since we bought our house, I'd wanted an excuse to hang ropes in the redwoods and swing from tree to tree like a demented squirrel. I got an opportunity in spring of 2007, when I convinced Matt and Elizabeth Covington and Will Heltsley, fellow members of the San Francisco Bay Chapter of the National Speleological Society, to help me set up a vertical practice at our house.
We started beginners on the rafters upstairs ...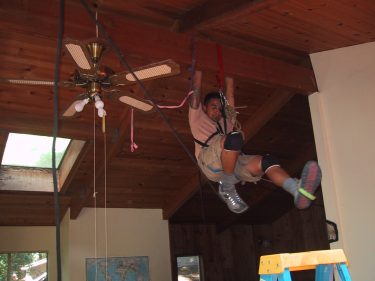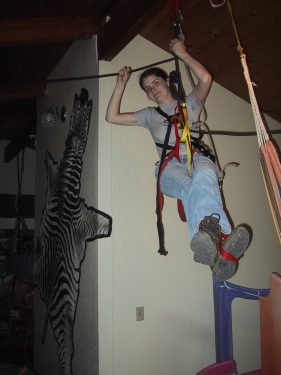 ... then moved them out to the low traverse ...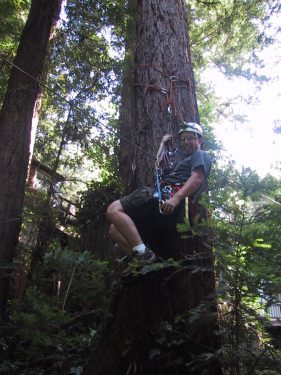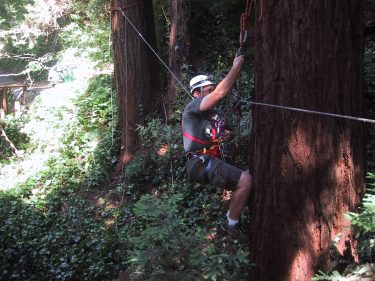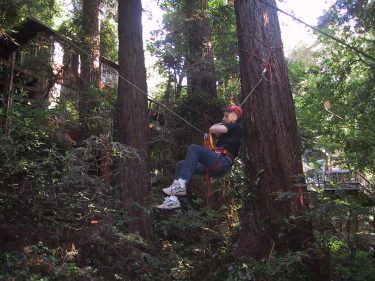 ... and finally onto something more vertical.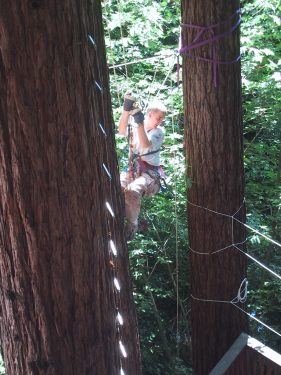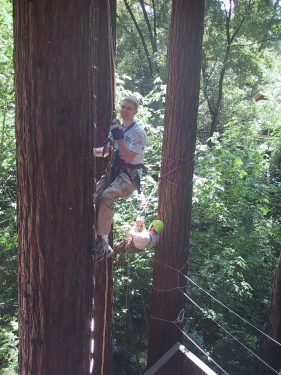 For more experienced people, there was a high traverse above the house ...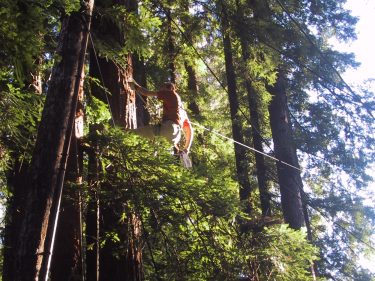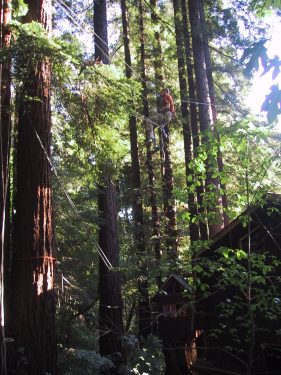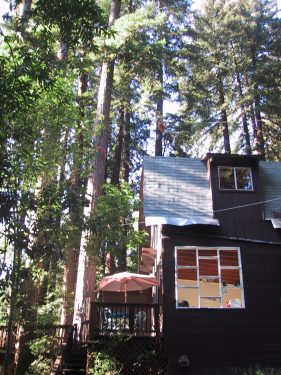 ... and a zip line. (This is Jonah before and after crashing into the railing at the end of the traverse. The fact that we kept letting people crash into the railing, as well as the smile on Jonah's face after the crash, says something about cavers we probably don't want to know.)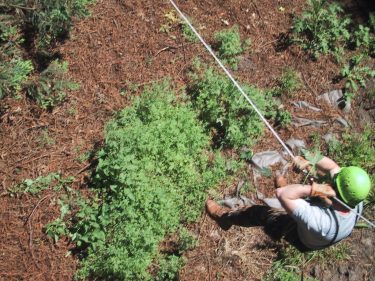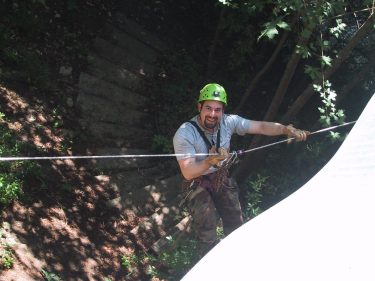 We also had beer ...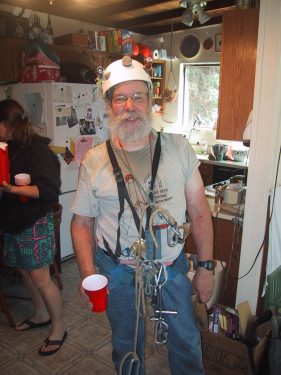 ... and cake ...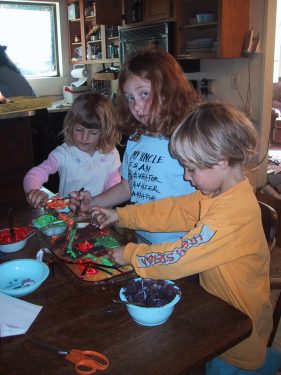 ... and a way to string up children who'd had too much cake.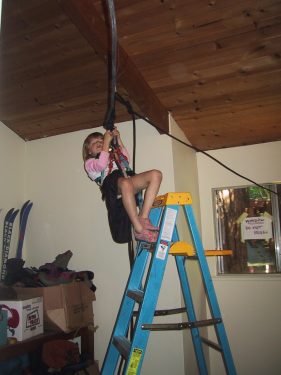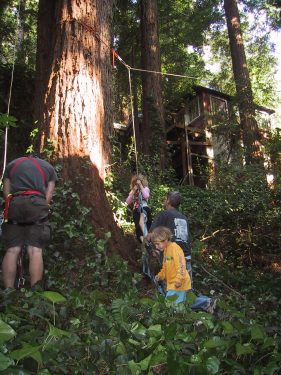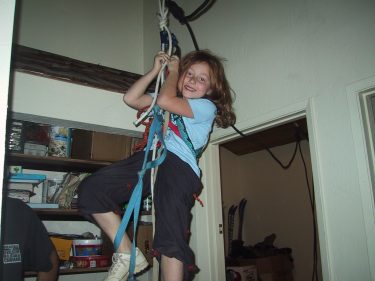 Nature sightings included some of the local arboreal mega-fauna.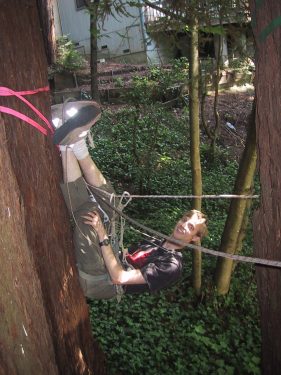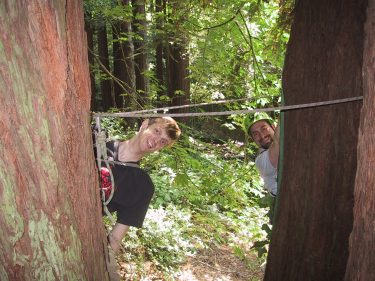 The following day, Karin and I had the course to ourselves.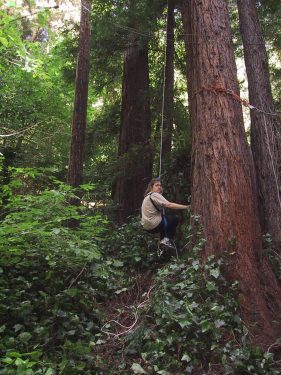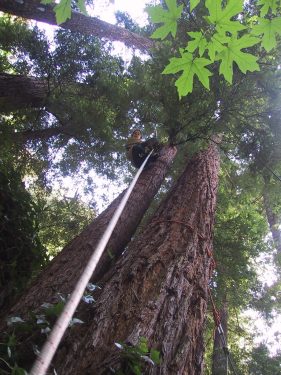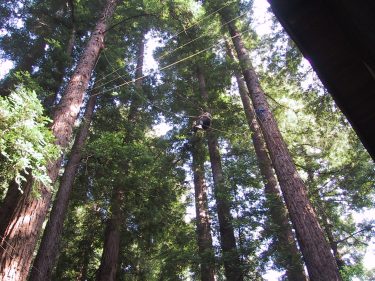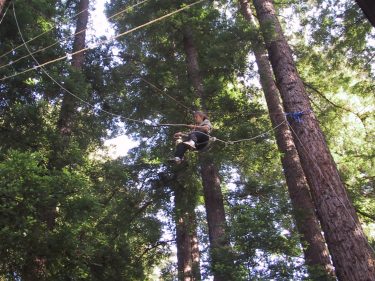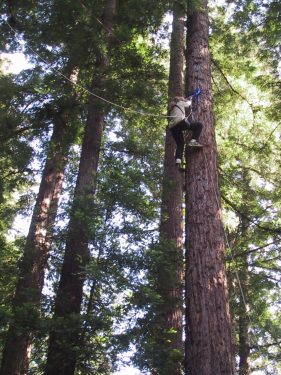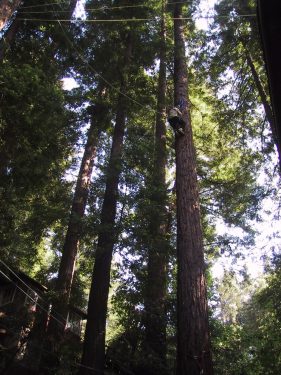 Thanks for coming!