All the misery, but the illusion of a good time
One of my under-creaky caving partners
decided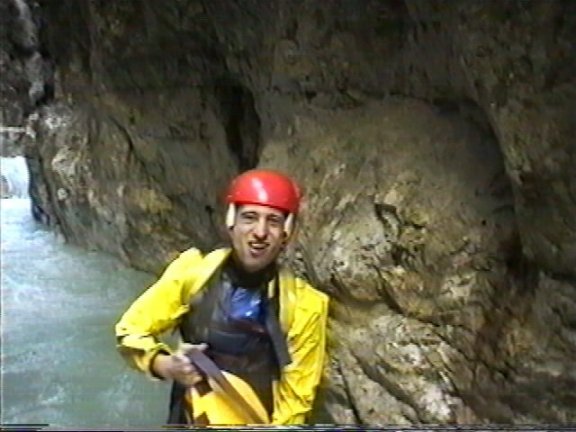 that Karin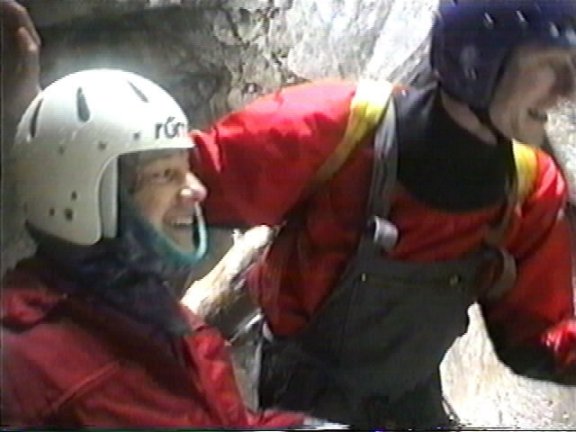 and I
needed to take up canyoning,
which is the process of being swept
down a slot canyon,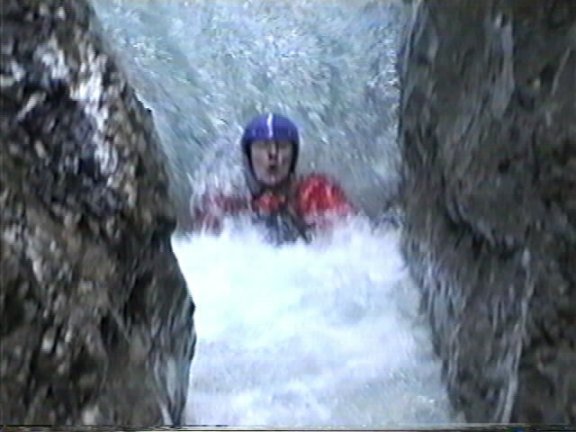 er,
swimming
(can you tell the difference?),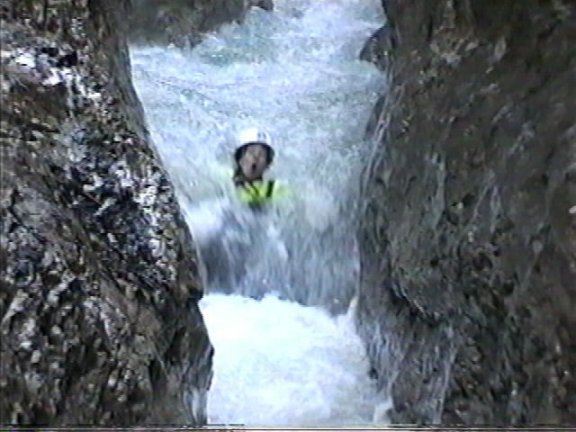 wading,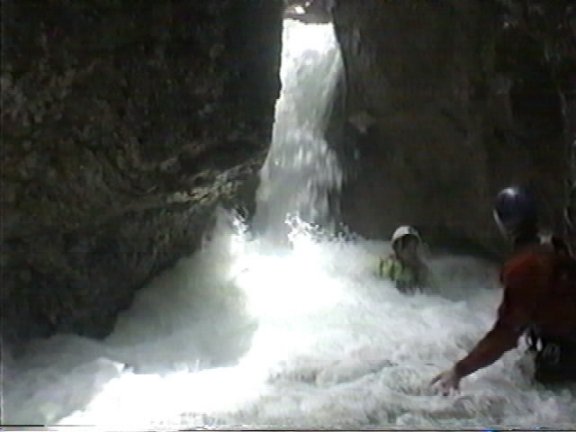 and rappelling,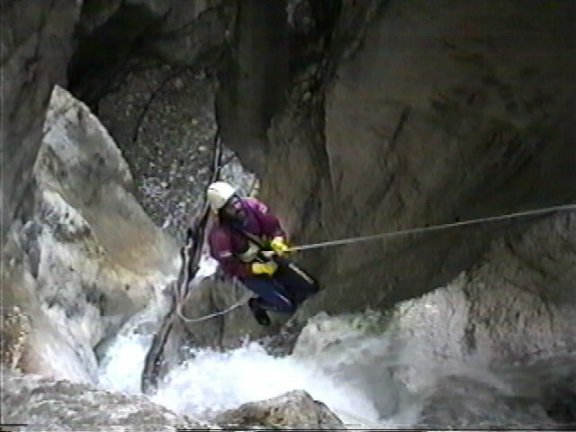 rappelling,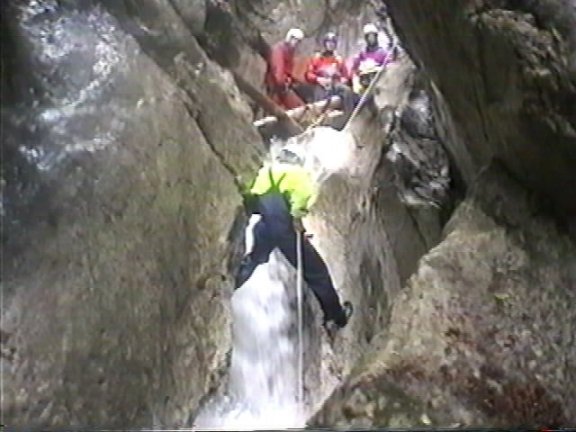 rappelling,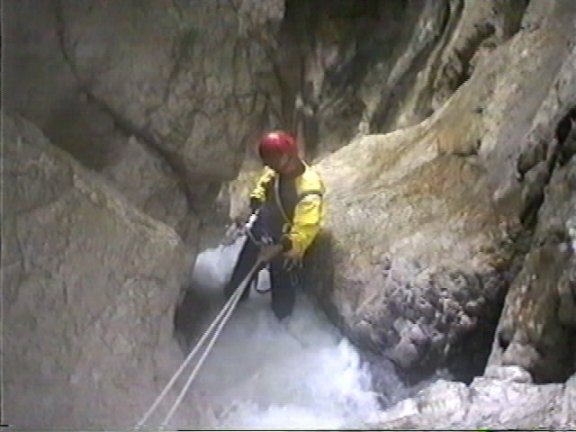 rappelling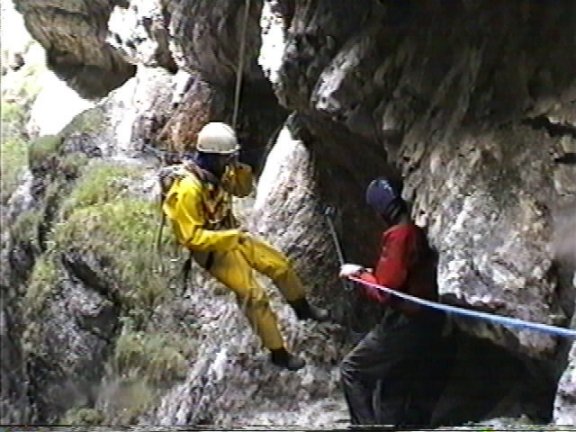 down a slot canyon,
soaking wet and half frozen,
all the while remembering
what your kayak instructor told you
about how you can die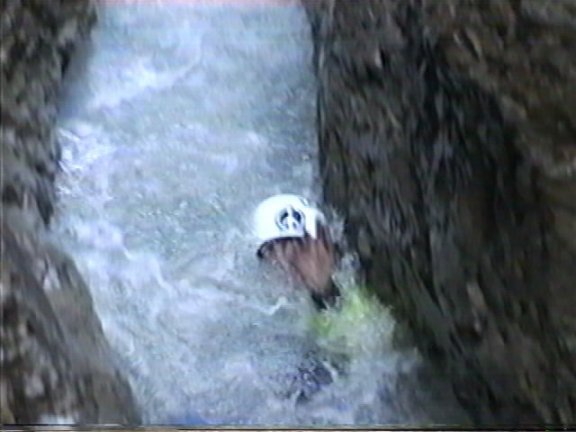 in rivers
and followed
by the inevitable self-rescue.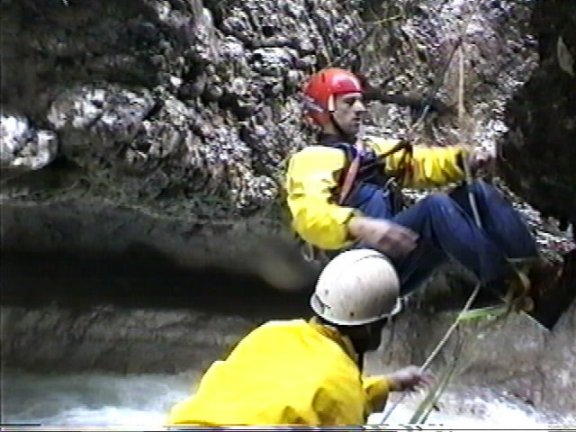 My conclusion?
It's a good way to get rid of your wife.
Wouldn't you?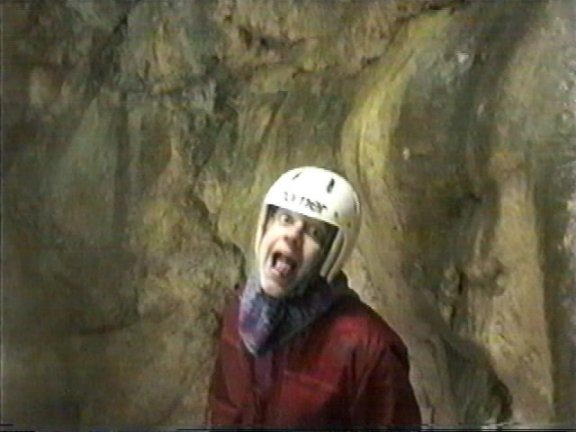 As a friend put it, "Canyoning is caving with sunshine: all the misery, but the illusion of a good time."
Thanks to Michael Herger for the photos, and Gordon Church for the title.